Zip Files: Save the .zip file to a directory on your harddrive. This is accomplished by selecting the save button on the dialog box that appears when you select the link (Internet Explorer).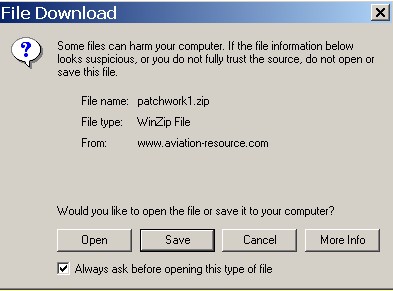 Other browsers may be slightly different. You may have to right click on the link and use "save as". Further help may be found in your browsers "help file" under saving files. Once the file is saved to your harddrive, open Windows Explorer (the program used to locate files on your computer). This program is generally located in your Start—Programs—Accessories menu.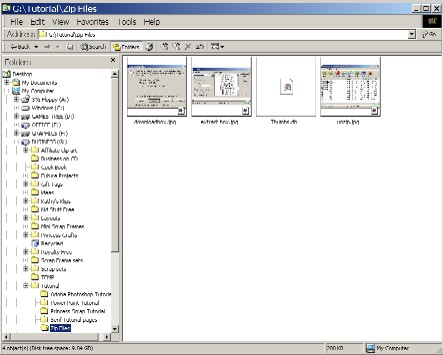 Double click on the .zip file and your computer will open a WinZip dialog window.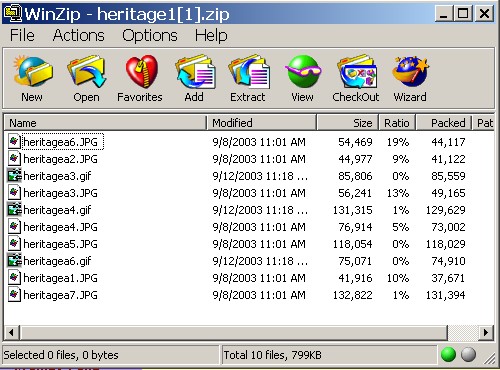 If the ZIP program window does not open, you will need to install the WinZip program from the following link: http://www.winzip.com
Choose "EXTRACT TO" from the context menu and another menu window will open.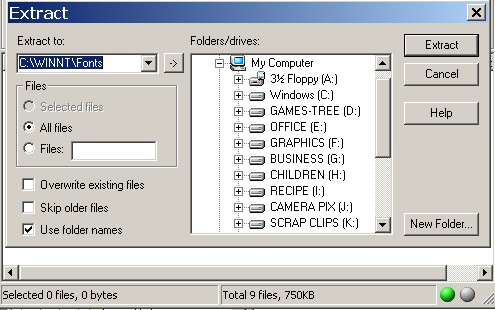 Choose where you want the file to extract to on your harddrive in the right hand "Folders/drives" window. Press the "EXTRACT" button in the upper right corner and the .gif and .jpg files are automatically installed in the selected directory. Just insert them into your desktop publishing program.